This week is International Woman's Week and we are kicking it off at Project Ability by taking a closer look at the wonderful artwork of Doreen Kay. Doreen has been an artist in Project Ability's Aspire studios for well over a decade. She attends our Friday group, which consists of a small group of long standing Project Ability artists who have become very good friends. The 'Friday Group' would normally be spending every Friday with us, in the company of Val, one of our tutors.
The atmosphere on a Friday in the Project Ability studios has always been one of joy and laughter with a high level of artistic creativity flying around in every medium you can think of. Here you can find Doreen, usually working at an easel, in the middle of the room, on a beautiful painting.
Her repertoire of subject matter is varied and wide ranging. With a love of animals, people and places, Doreen's subject matter is always in rotation, and as each subject comes around once again, it's obvious to see developments in the work, ideas carried forward and techniques mastered. In 2018 Doreen painted a beautiful series of women portraits, each and every one was stunning. Since then she has continued to paint even more portraits of women. We fell in love with each of these paintings…
Doreen, like so many of us, has been missing her holidays. It's been something many of us are missing, a change of scenery, a chance to see new places and meet new people! It's been a long time. One of Doreen's favourite things to paint are pictures from her holidays. Since we've not been able to go anywhere or visit anyone, Doreen has been spending some of her Lockdown time working on paintings from her previous holidays. We have a couple of these paintings in our current exhibition, As Time Stood Still, Part Two.
Below we've selected a gallery of images from our archive. These photographs are of some of our favourite artworks Doreen has made over the years, as well as some photographs we've taken of Doreen in the studio and at special events.
In addition to coming to Project Ability every week to make art and see friends, Doreen covers the front reception desk for Stewart once a week, taking calls and buzzing our artists in and out of the studio. Doreen also assists in the gallery shop and, under normal circumstances, is always making us great products to sell in our gallery shop. These are all things that can't happen right now unfortunately, but Doreen is making the most of life despite all of the restrictions. She spends a lot of time with her sister and partner, and together they are helping each other through these strange times. We are keeping in regular touch with Doreen as well, and she's been an avid Lockdown Postcard contributor! You can see some of her lovely contributions here: Lockdown Postcard Project
Doreen's kind, helpful and friendly character, along with her great talent and creativity, makes her a total inspiration in the studio and beyond! As we celebrate International Woman's Day and Week, we proudly highlight Doreen Kay as a great female artist, whose art and creativity has inspired artists and art lovers alike, both within Project Ability and the wider artistic community. Her presence in the studios and her artwork in our exhibitions and shop has enriched lives and empowered women to make the very most of what you love and what you love doing. We are lucky to be able to call Doreen Kay a Project Ability artist, thanks Doreen!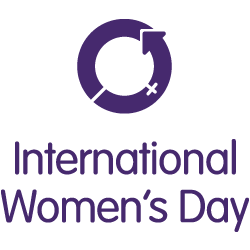 featured portrait photograph of Doreen Kay, by Léa Brinon